There are no products in your shopping cart.
You might like these too!

This squeezable sports bottle is earth friendly and great for the gym. Includes a flip top, drink thru sipper lid. Wide mouth makes it easy to fill, add ice cubes and even stir!
31 oz capacity
8 1/2"h x 3 7/16" diameter
Shatterproof
BPA free 
Color: Clear
Super soft and comfortable, you will look and feel great wiping the sweat from your brows!  
100% cotton 
Elastic wrist support
Color: White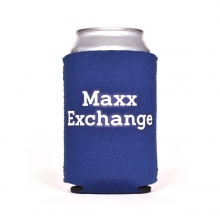 Great for soda, beer, juice, and other canned beverages. Keeps your hands warm and dry while your drink maintains a cold temperature. Cheers!
Fits 12 oz can
Collapsible
3mm neoprene (wetsuit material )
Color: Navy Blue